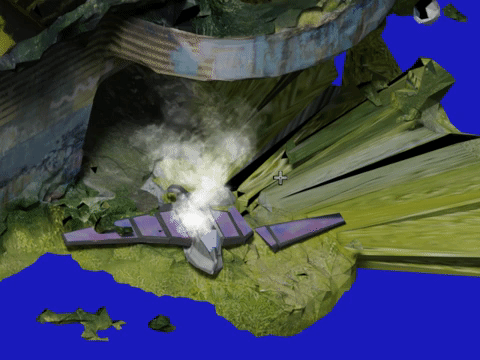 Summoning Signals is an experimental narrative game. You play as Bertholet, an antique collector with a passion for old technology. As you are making a delivery across the galaxy, your ship starts behaving erratically and crash on an unknown planet. Get to know the planet's strange inhabitant, repair your ship and escape before the fabled Minotaur finds you.
Use your radio to call for help and communicate with the galaxy's inhabitant. Make sure to charge your battery and keep the signal alive! Bertholet will need to find spare parts on this new planet to repair his ship. Break apart old machines and dig for circuits in computers! Make use of your tools to get your ship running again.
The world's inhabitants like to speak in riddle. Are you wise enough to understand them? Use your wits to find the clues and progress through the game. The game's unique world is made using photogrammetry, a technique used to create 3D models from pictures. The result are unlike anything you have seen on the Dreamcast.