Flight of the Amazon Queen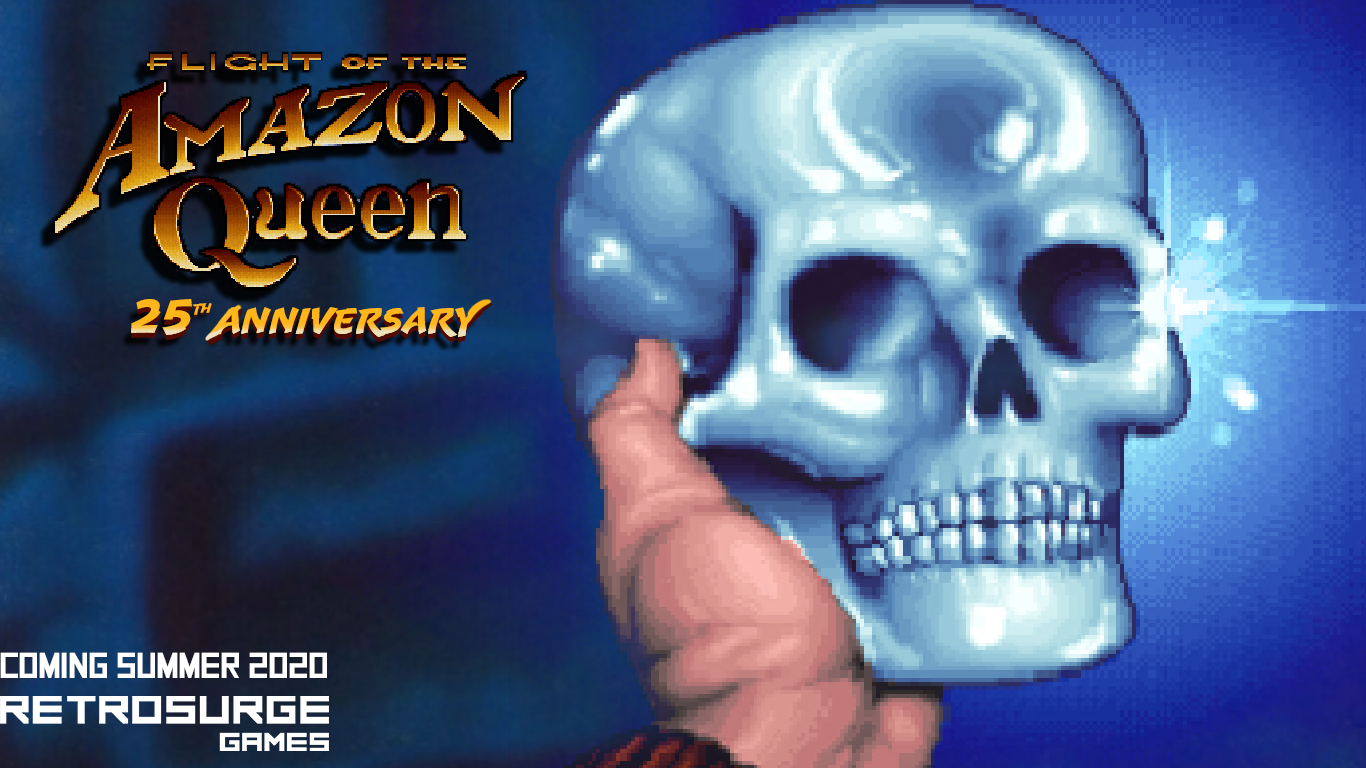 For the 25th Anniversary, Retro Surge Games in cooperation with John Passfield are proud to release this game for the first time on consoles! Coming to the Dreamcast in Summer 2020. Check back for more information.
As Joe King, the pilot of the Amazon Queen, you must navigate your own fate in this point-and-click adventure brimming with fun-filled action. What began as a piece of cake job – flying a sexy movie star, Faye Russel to her next shooting location, soon turnes out to be a dangerous challenge, as you must outwit your unscrupulous rival the flying Dutchman and foil the plans of the evil genius Doctor Frank Ironstein… In the mysterious Amazon jungle you'll encounter a dangerous temple, fearsome Amazonian warriors, and a powerful mad scientist intent on taking over the world!
It's up to you to deal with the imminent threat of world domination … but be careful, or this may be the last Flight of the Amazon Queen!
Adventure, Point & Click, Puzzle